2022 PICKLEBALL SOCIAL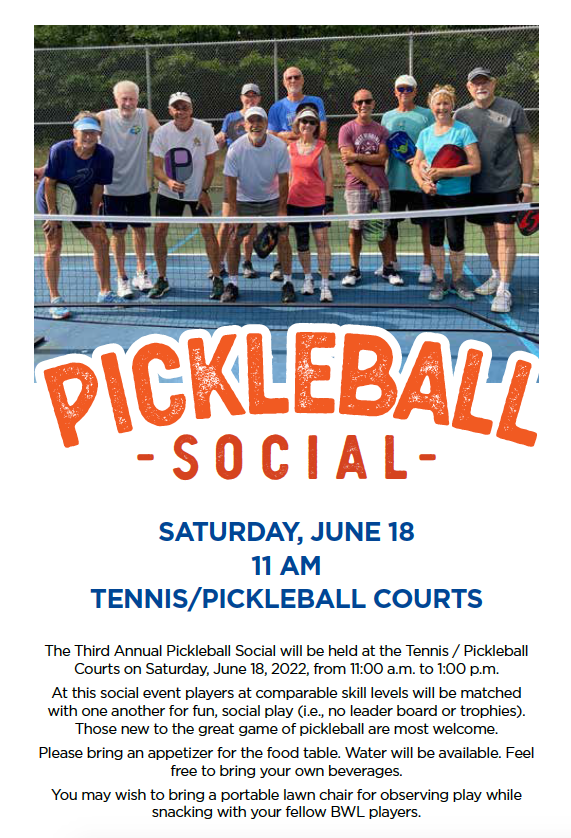 COURT POLICIES
The BWLA Association owns and maintains two tennis courts for the enjoyment of its members. Thanks to the contributions of local residents in 2011 the courts were resurfaced. Please adhere to the guidelines below to maintain our courts.
Please use the courts only for tennis with appropriate shoe wear.

No skateboards, rollerblades, kiddie vehicles, or bicycles on the courts.

Place any trash (water bottles, used tennis balls, etc.) in the trash container.

Notify a BWLA Board Member if you notice any issues with the courts or to report any misuse or damage.

Show courtesy to other members who may be waiting to use the courts by limiting your play to an hour.
These tennis courts are for use by BWLA members and their guests.