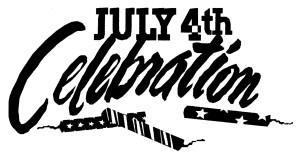 2022
"4th of July Holiday Weekend"
Members and their guests are invited to join the fun of the
traditional events sponsored by the BWLA Association!
See individual links for specifics on each event.
Northern Lights Display


July 1st – July 4th

At Dusk 

FLARES:

Sunday,

JULY 3rd
Lighting of Candles/Flares ………….. 9:45 p.m.
FIREWORKS:

Sunday,

JULY 3rd
Fireworks Display  …………….. 10:15 p.m.
*July 4 Fireworks, make up date if inclement weather
FUN RUN:  

Monday,

JULY 4th
Registration; Donuts & Water  ……… 8:30 a.m.
Starting Gun  ………………… 9:00 a.m.
BOAT PARADE: 

Monday,

JULY 4th
Meet in the "Cove"

…………………… 3:00 p.m
Voting by text. See Directory Pg xx